Ambassadors


The Chamber Ambassadors are the good will arm of the Chamber. They greet and check in at Monthly Chamber Events. Their duties also include attending ribbon cuttings, grand openings, groundbreakings, open houses, and annual chamber and community events.
Attendance at events is very important to the Ambassadors. Ambassadors receive 1 point for every Chamber event attended. And 2 points for last minute add on events and weekend events. These points are then tallied for "Ambassador of the Year", an award which is given at the Annual Awards Banquet.
Monthly Ambassador Meetings are normally held on the 1st Thursday of the month at 11:30am at Sam & Louie's Pizzeria (2949 N 204th, Elkhorn, NE). If you are interested in becoming a Chamber Ambassador, please contact the Chamber Office
wdccc@wdccc.org
for more information.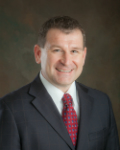 Alan Hauschild
Heritage Financial Services LLC
1010 South 120th St, Suite 200
Omaha, NE 68154
Cell: 402-201-4006
Brandi Ballan
Great Southern Bank
1020 S 179th Court
Omaha, NE 68118
Office: 402-758-8717
bballan@greatsouthernbank.com


Carlie Johnston
Midland Insurance Agency
1918 N 203rd St
Elkhorn, NE 68022
Office: 402-934-1075
Cell: 402-340-5708
Carrie Weiler
Union Bank & Trust Company
2720 S. 177th St
PO Box 542080
Omaha, NE 68154
Office: 402-827-6989
Cell: 402-218-0533
Casanova Brooks

Berkshire Hathaway
13340 California St.
Omaha, NE 68154
Office: (402)-493-4663
Cell: (402)-680-7616
casanova.brooks@bhhsamb.com
Chris Coffman
Arkfeld Wealth Strategies - Chris Coffman
3512 N 163rd Plaza
Omaha, NE 68116
Office: 402-933-1970
chris.coffman@wfafinet.com


Dan DeSive
eSpark Media
10828 Old Mill Rd, Ste #5
Omaha, NE 68154
Office: 402-214-5053

Diane Stewart
Security National Bank
1120 S. 101st St.
Omaha, NE 68124
Office: 402-221-0105
dstewart@snbomaha.com


Jake Stroh
Farm Bureau Financial Services
16909 Lakeside Hills Plaza 112
Omaha, NE 68130
Office: 402-218-2630
Cell: 402-560-2183
Jacob.Stroh@fbfs.com
Kristi Taylor
People's Mortgage
1807 N 169th Plz, Ste B
Omaha, NE 68118
402-699-9757
ktaylor@peoplesmortgage.com
Upcoming Events


New Members